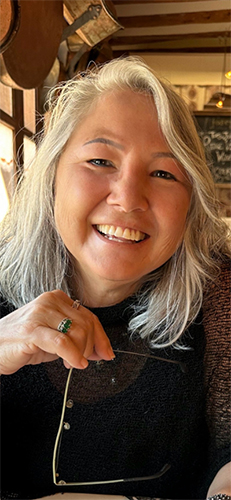 Mari Clements, MS, RD, D.Ay
Mari has been an acupressure therapist and student of holistic medicine for 40 plus years. More recently she has added Shamanic practitioner and student for over 7 years. A practitioner of INTEGRATION, Mari blends her knowledge and experience as a Registered Dietitian (steeped in holistic nutrition), with a Diploma and certification in Ayurvedic medicine, a Master's Degree in Heath Education, a long time acupressure therapist, years of shamanic experience and a Life Coach. We are a diverse culture with many different needs and expectations and so having a vast "tool box" from which to draw has been necessary to help my many clients achieve more harmony and satisfaction in their lives.
Previously, Mari owned a wellness center in Pennsylvania and co-directed campus wellness at Swarthmore College for 16 years. She has lectured on the subject of Ayurveda in medical schools as well as taught Ayurveda as part of a Yoga school curriculum. She is available as a lecturer and writer of Ayurvedic medicine.

We need to find harmony and balance within our choices of:
Foods that nourish and bring us pleasure

Exercise that keeps us alert and flexible

A Lifestyle that both stimulates as well as soothes us,

All of which keeps us aligned with who we really are